Mobilizing your business applications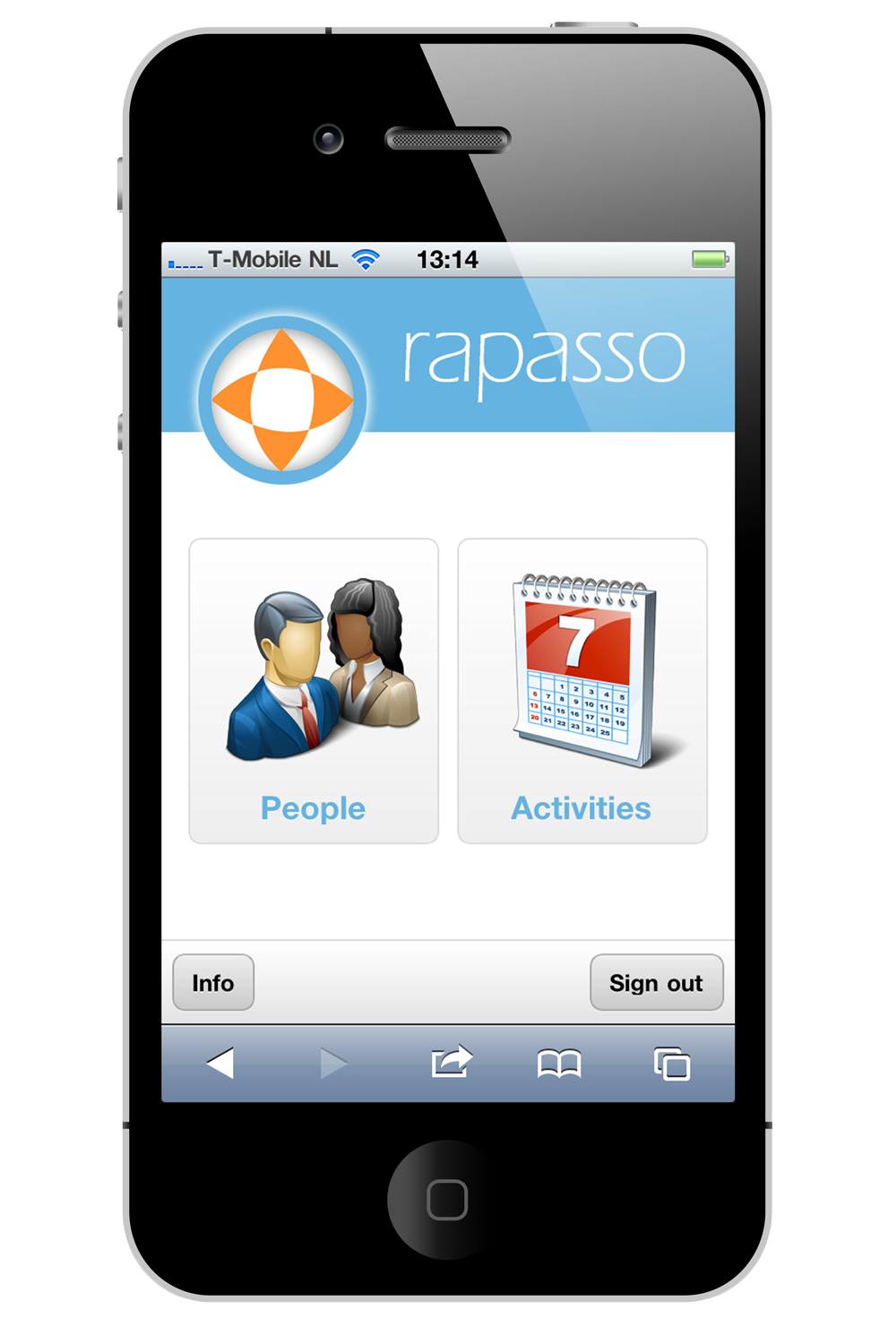 Mobile and desktop web apps
Oxida builds desktop and mobile web apps, tailored to your business needs. We help customers to improve their way of working by delivering solutions that are easy and effective to use.
Concept
Is your initiative in the early stages? We can help you identify opportunities, set scope and assess impact on existing processes and systems.
Design
Our prototypes and mockups will help you during design iterations to envision the app and give early feedback on navigation and interaction model. Your branding guidelines will be incorporated to align with your visual identity.
Development
Whether you are creating a brand new solution or want to extend your existing business applications, we can help you developing the front-end.
Customer story: Rapasso mobile
Our customer X2User offers Rapasso, a dedicated case management solution for career coaching. Oxida has developed Rapasso Mobile to give coaches access to contact details, activities, history and case information anywhere, anytime. We worked with our customer very closely during prototyping, design, development and testing to ensure a consistent look & feel for the mobile and desktop version and seamless integration with the backend service . The results exceeded expectations and we are proud that Rapasso was nominated as finalist in the Sencha App Contest 2011!
Technologies
Our solutions are based on open web technologies: HTML5, CCS3 and Javascript. In addition we use state-of-the-art tools like Sencha Touch, ExtJs, Backbone.js and jQuery to create high-quality solutions.
Contact us
Contact us and find out how we can help you.